Welcome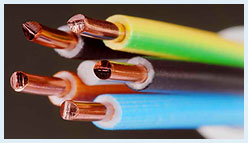 You can feel confident calling Dayspring Electric, knowing that our highly trained electricians will treat you, your family, and your property with the respect and attention to safety you deserve. Whether it's hanging a ceiling fan, installing a custom-designed landscape lighting system, or rewiring a commercial structure, or other electrical services, you can call on Dayspring Electric. We have the power to make things better!
Who We Are?
Dayspring Electric started in 1991 by Kendall Crouse. Starting with two employees and worked our way up to nineteen highly trained technicians. 2005 was the year we expanded our business to include plumbing and heating.
We are proud to provide all these services for our existing and future customers. Thanks to all for the past years and years to come.