Services
Our services include electrical and plumbing.
In floor heating along with Hydronic furnaces.
Also, We have a bucket truck for parking lot lights and sign repairs, elevated jobs that require safety.

Electrical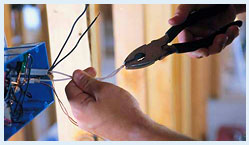 Since 1991, the professional electricians at Dayspring Electric have been serving residential and commercial customers throughout the Southshore of Nova Scotia. We get it right the first time, delivering the most comprehensive electrical services including installation, upgrade, and repair solutions available.
Plumbing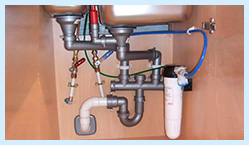 We are a family owned and operated business with over 8 years of full service plumbing experience. Proudly serving the entire Lunenburg County, we are capable of handling all your plumbing needs. We pride ourselves on having the most professional technicians in the business.
Heating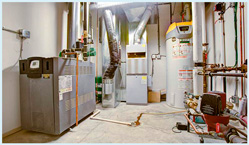 We are certified installers for Steffes Electric Storage Units (ETS). These units can save you as much as 35% on your power and heating bills.
About Services
Dayspring Electric would be happy to come to your home or office to give you a complete inspection of the work that you would like completed at no charge to you.
We are located in Bridgewater, Nova Scotia, but proudly serve the south shore and anywhere else in the Maritimes.
After our inspection we take all the information back to our office and then calculate the time and material required to complete your particular Project.
As many home owners/clients have a number of Projects they would like completed during a renovation, addition or tenant improvement, they may not be able to afford or have the time to complete the Projects all at once.
At Dayspring Electric we breakdown all the separate Projects and give a cost for each individual Project. This way you can decide which Projects you would like completed, changed or which ones can wait for another day.
Smaller installations can most likely be quoted over the phone with relative accuracy, we have done many installations over the years and just a few questions over the phone can give us a pretty good idea on installation time and cost.
Larger installations will most likely require a visit to the location or project site, for a more accurate quote. Feel free to call us for a free estimate anytime (902-543-4723), we would be happy to talk with you about your project and offer honest input to your needs or questions.
There is No Guess Work Here, we explain in note form thoughts, ideas and concerns so you get a clear picture as to the installations scope of work.
We can usually get you a written proposal the same or following day, by email, fax, or personally dropping it off, for your convenience. Please feel free to email us info@dayspringelectric.ca with your plans / blue prints in PDF file, and we would be happy to give you an installation cost.
Call Dayspring Electric for a free estimate now, (902-543-4723). Our electricians cover the entire South Shore of Nova Scotia and other regions of the province.