What We Offer
Residential,Commercial and Industrial.Our electrical professionals are here to meet your needs, providing quality and honest service to take on any commercial project or industrial upgrade. Whether the job is big or small, our sought-after electricians can help you day or night. We are always available to help you enhance your business, improving energy efficiency, and most important your customers and employee's safety.
Our Clients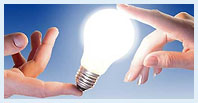 For over 22 years, customers have instilled their trust in us to provide exceptional service as a dedicated, dependable and highly personable Electrician in Bridgewater, Nova Scotia. Our goal has always been to delight our clients with exceptional customer service and expert advice that is based on only the best industry practices. When our customers select us as their electrical contractor, they understand their electrical needs and concerns are left in the hands of trusted, certified professionals that regard every project as if it was their own. Our technicians conduct business in a clean and professional manner, placing paramount importance on safety, energy efficiency, and effective project execution.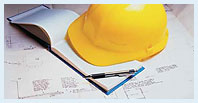 Testimonials
Excellent installation with quality workmanship. Installation site was properly prepared, and equipment was properly installed and tested. Workmen kept the finished basement and utility room clean at all times. Workmen were pleasant and professional. I would work with them again. Good job.
Chad Burrows, Nova Scotia
We are very happy that we chose Dayspring Electric for our electrical project. From the first phone call to Kendall Crouse we received a friendly and courteous response.
The work was done very professional and they were also very dependable. It was a pleasure doing business with Dayspring Electric and will surely call them for any future work.
Richard Frey, N.S.